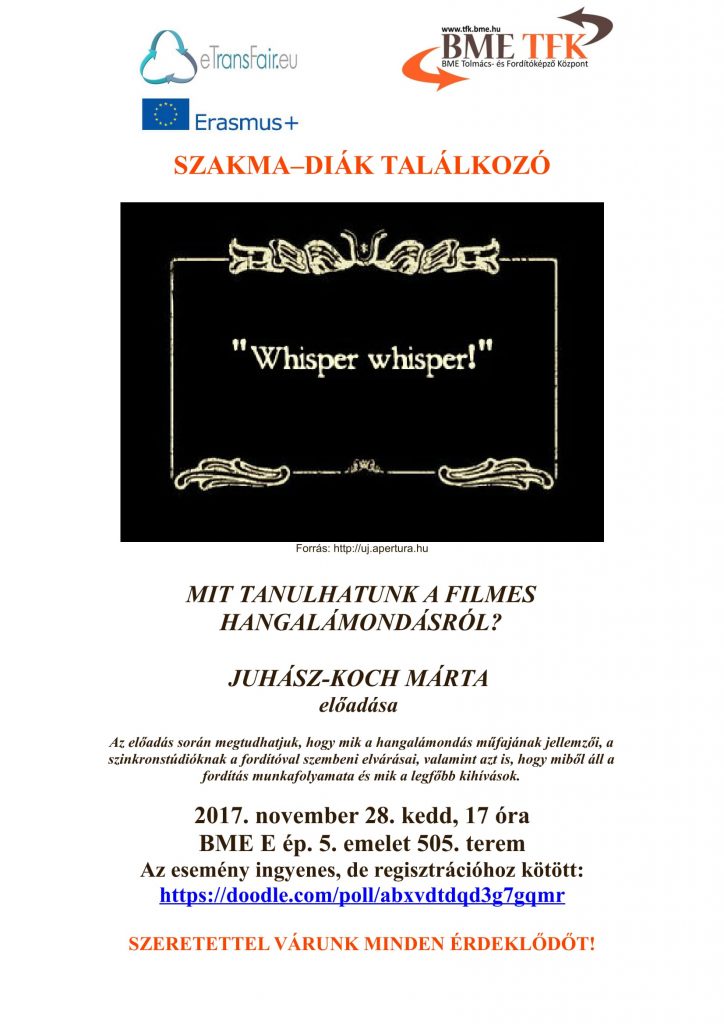 Trainees Meet Professionals: Márta Juhász-Koch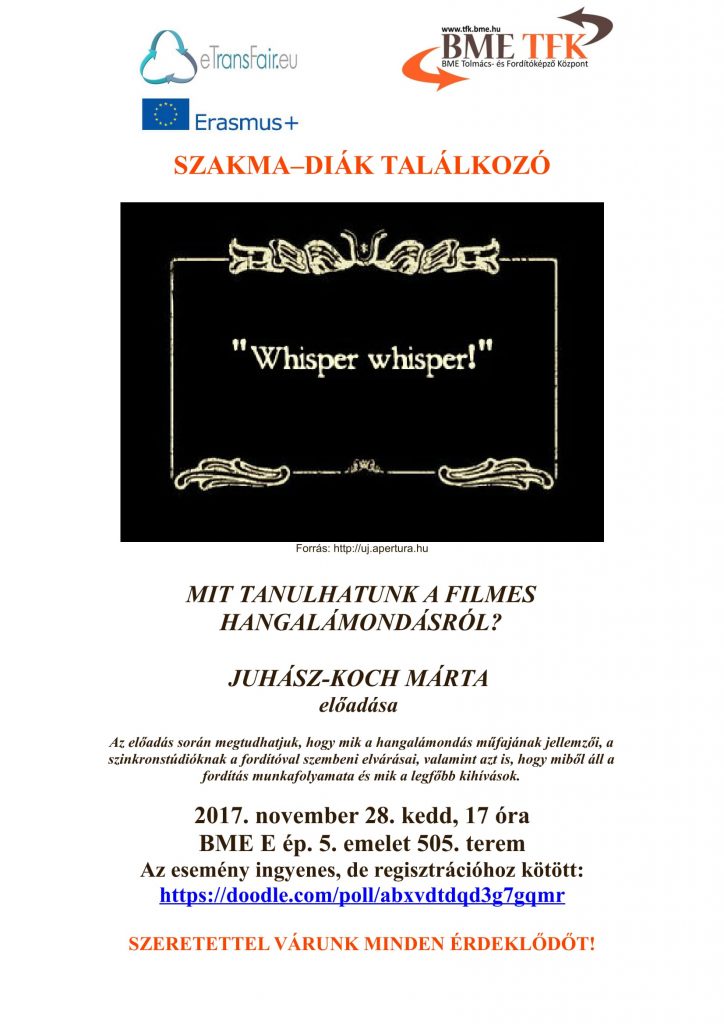 The guest of our next Trainees Meet Professionals event will be Márta Juhász-Koch who will talk about one specific aspect of audio-visual translation: voiceover. In her presentation, we will hear about the characteristics of voiceover, the expectations of dubbing studios against the translator, what the translation workflow involves  and what the main challenges of preparing voiceover scripts are.
The presentation will be in Hungarian.
Date: 28 November 2017, 5 pm
Place: BME Building E floor 5 room 505