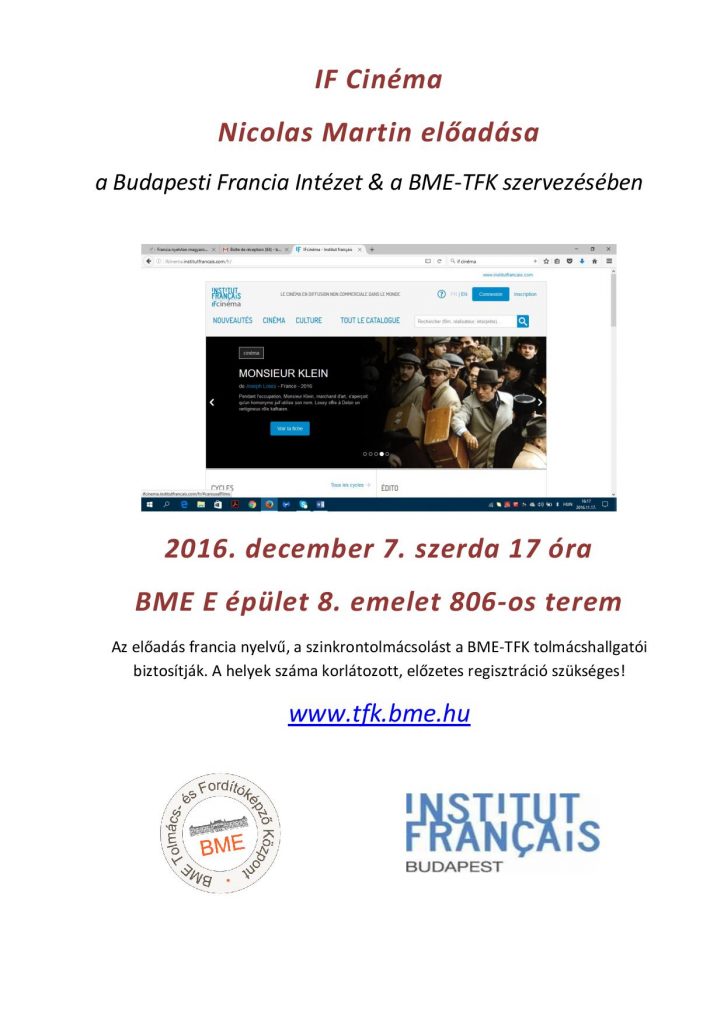 Trainees Meet Professionals: Nicolas Martin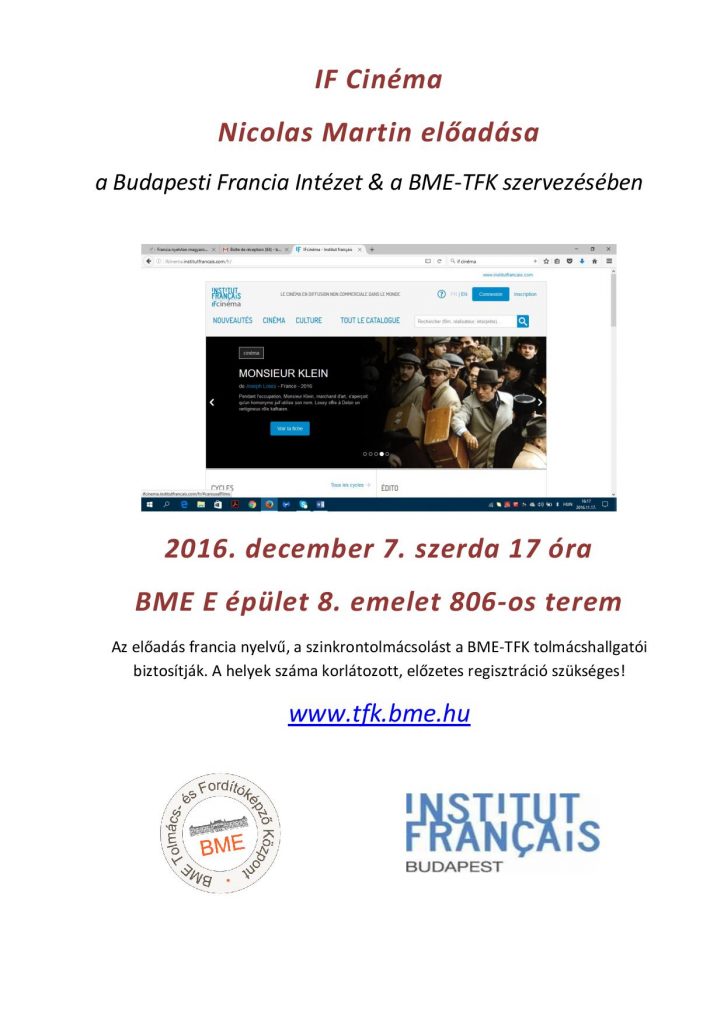 On our last programme of this semester, Nicolas Martin, intern of French Istitute of Budapest will talk about French cinema culture, which is non-commercially distributed by the French Institute of Paris. Martin is responsible for the IF Cinéma project in Budapest.
Information: http://ifcinema.institutfrancais.com/fr/nouveautes
Time and place: 7 December 2016. BME Building E room 806.
The presentation will be in French, interpreting is supported by our students.
Registration: https://beta.doodle.com/poll/7ivqcb5rdr52hmad