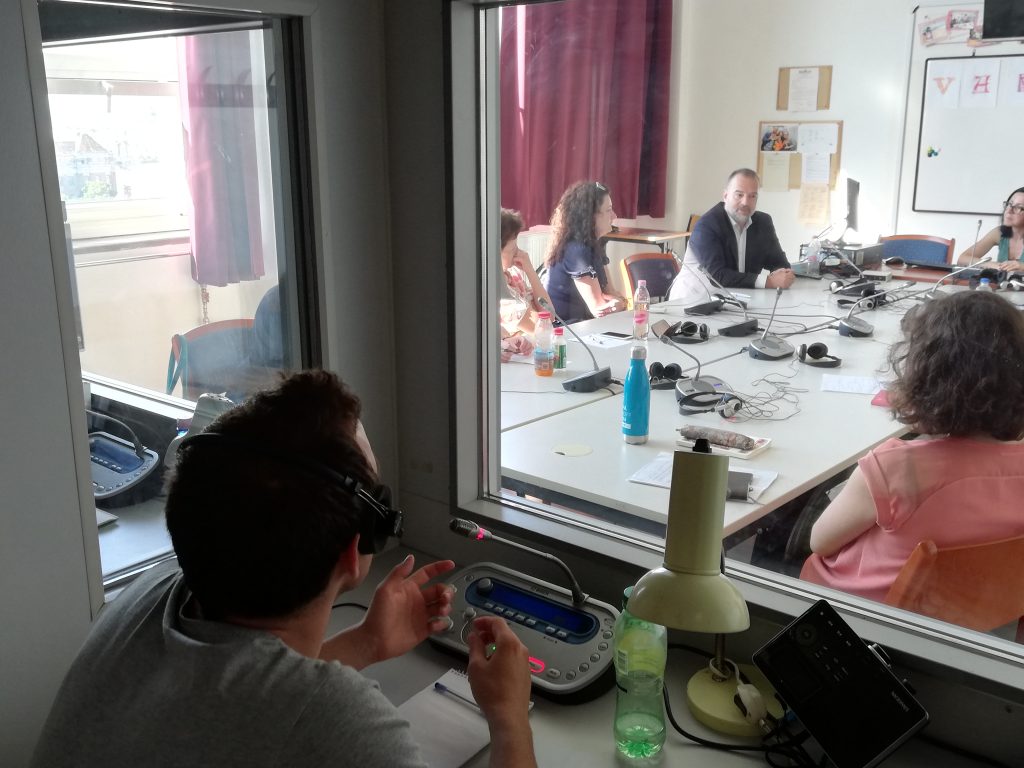 Workshop on EU law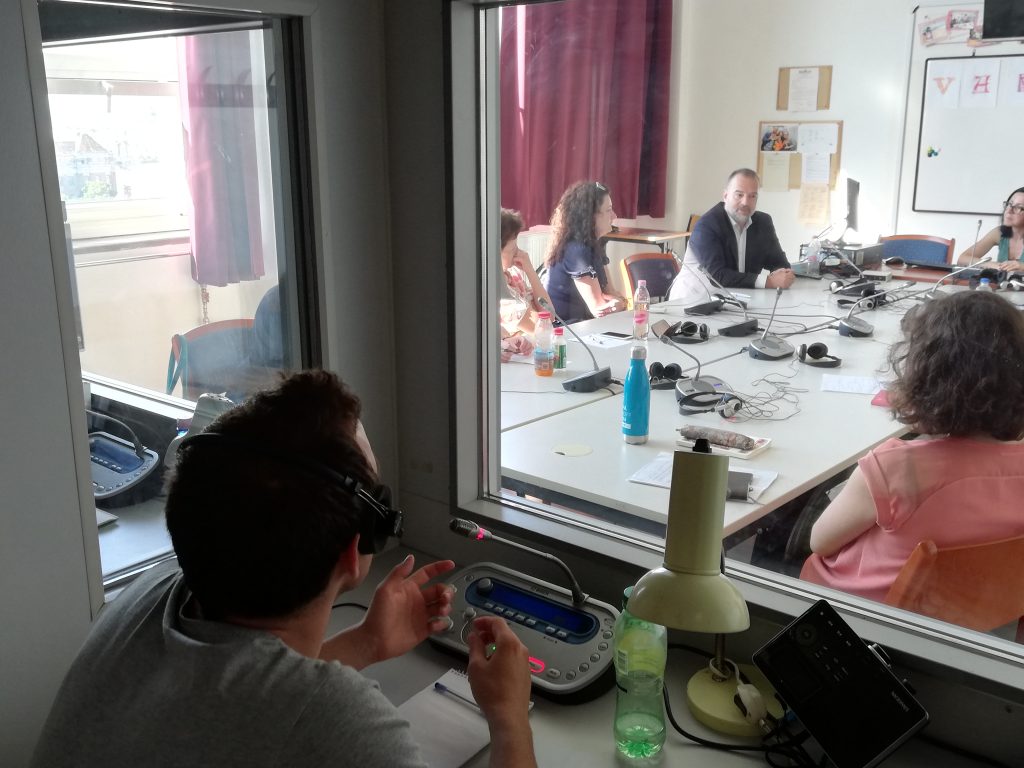 Regulation or Directive? Article or Section? Parliament of European Union or European Parliament? What is the difference between the Council of the European Union, the European Council or the Council of Europe?
At the workshop held at the BME Centre for Interpreter and Translator Training (TFK) on 4th June, 2019 all these questions were answered.
With the help of Tamás Lattmann, international lawyer and associate professor, we got to know more about the EU and the major European institutions, the history and competence of the EP, and its role in the legislative process. A lot of non-official, "in-house" information was shared to amend rudimentary ("dry") knowledge and hence make the forum even more exciting.
Orsolya Bugár-Buday, the founder of the workshop series, has worked for the European Parliament as a freelance conference interpreter since 2004; she also works as a trainer of interpreting, and a specialised translator. She talked about the peculiarities of translation and interpretation work at the EU, with focus on the EP, sharing many colourful "internal" secrets with us. The event was interpreted by some venturesome students of the BME TFK. We thank them and everyone else for their active contribution and participation!
For more news, information on the EU Legal Workshop, registration opportunities to the next training, please contact the organizers' Facebook site at https://www.facebook.com/EUjog.workshop/