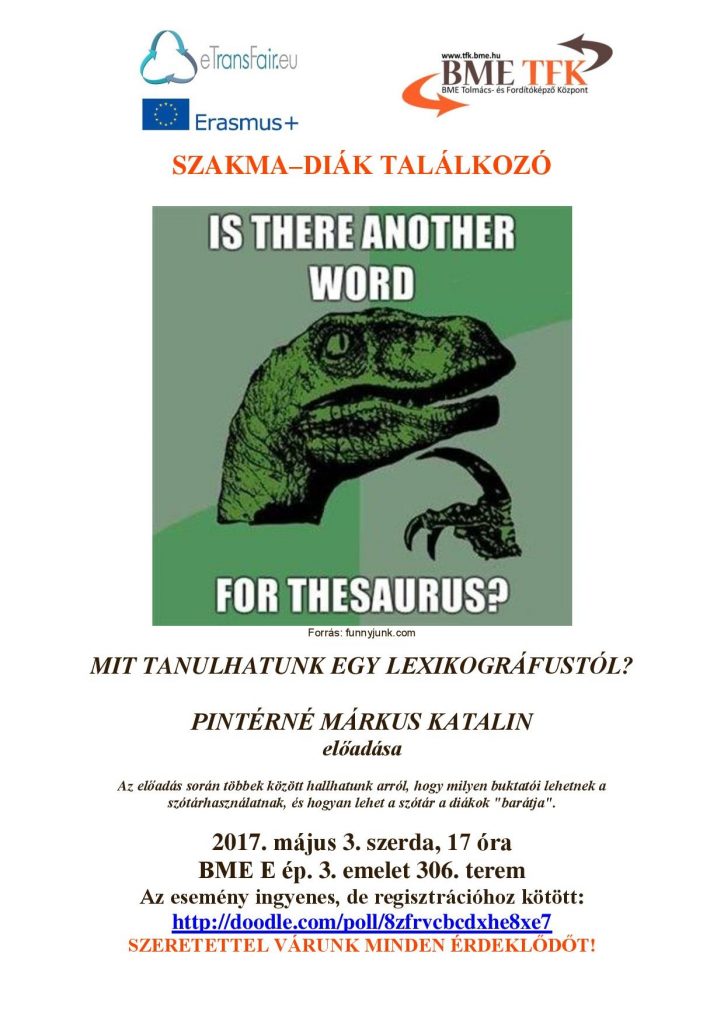 Trainees Meet Professionals: Katalin P. Márkus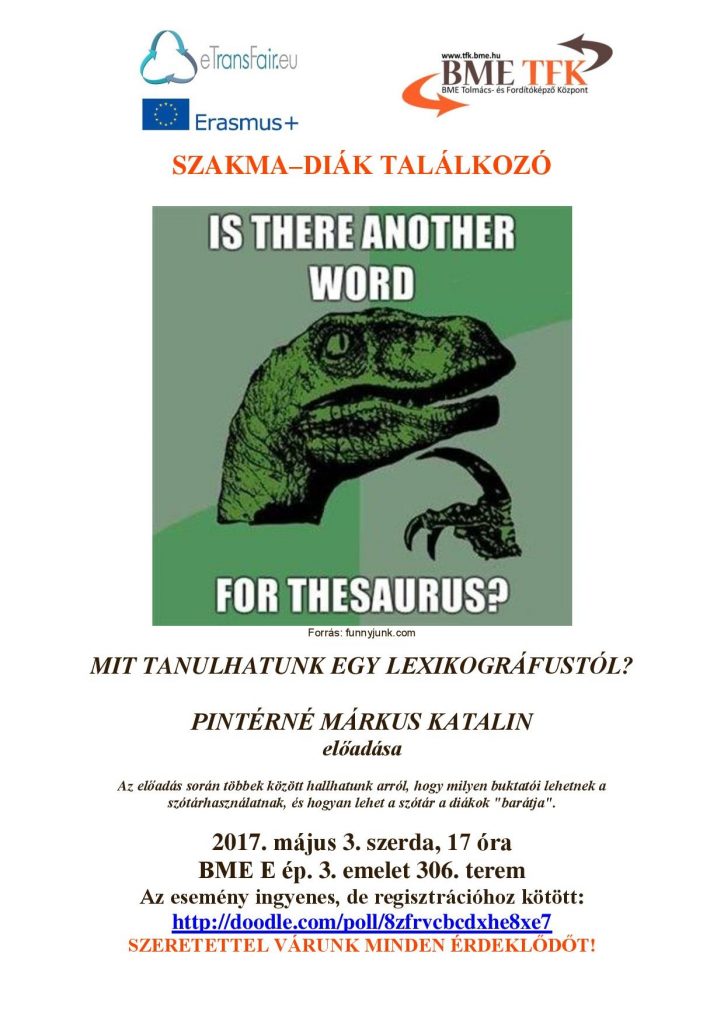 At the last Trainees Meet Professionals of the spring semester, Katalin P. Márkus will be our guest who will give us an insight into the mysteries of lexicography. Amongst other things, we will be able to hear about the pitfalls of using paper-based and online dictionaries and she will explain how the dictionary can be a "friend" of students.
The presentation will be in Hungarian.
Date: 3 May 2017, 5 pm
Place: BUTE Building E floor 3 room 306