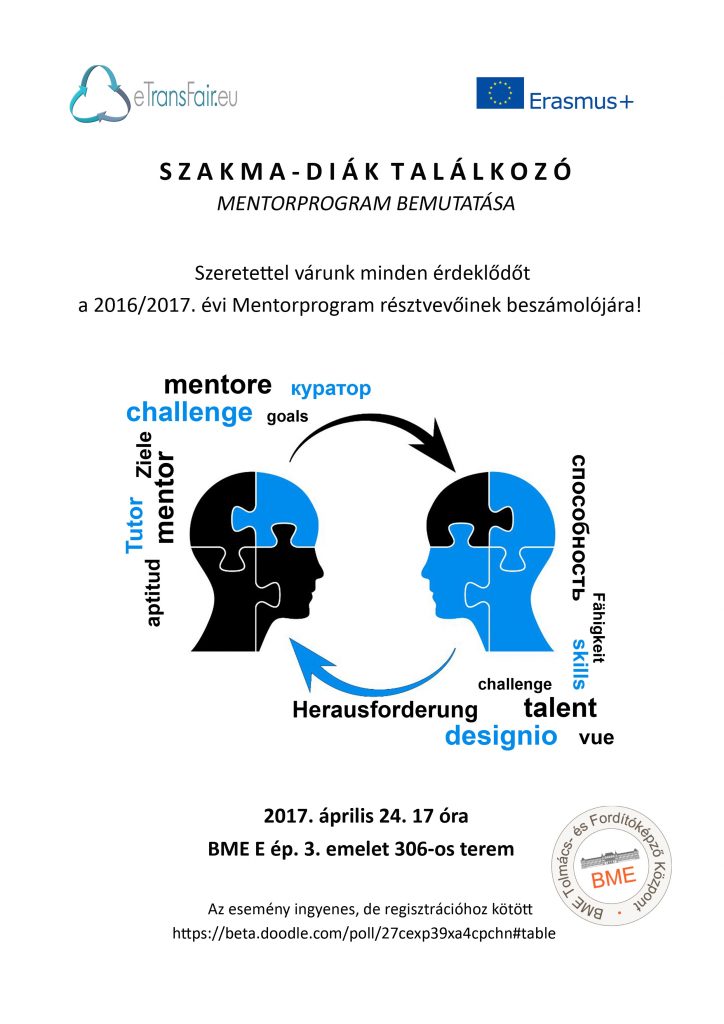 Mentoring Scheme 2017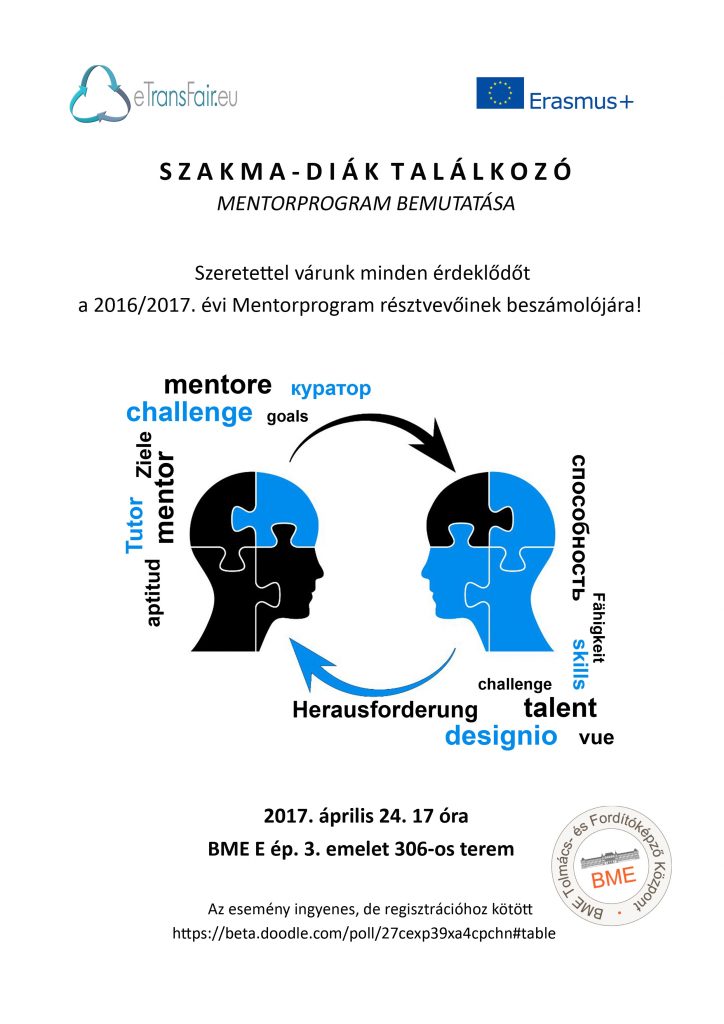 Last December, our Centre announced its Mentoring Scheme for the second time, which enables students to become more familiar with the translation and interpretation profession assisted by experienced mentors.
The programme ends these days and closes with the presentation of the mentored students. They will talk to the guests about their role in the program, and what knowledge and experience they have gained during the scheme. The lecture will be held in the framework of our Centre's Students Meet Professionals series.
Date: 24 April 2017, 5pm
Place: BUTE Building E floor 3 room 306