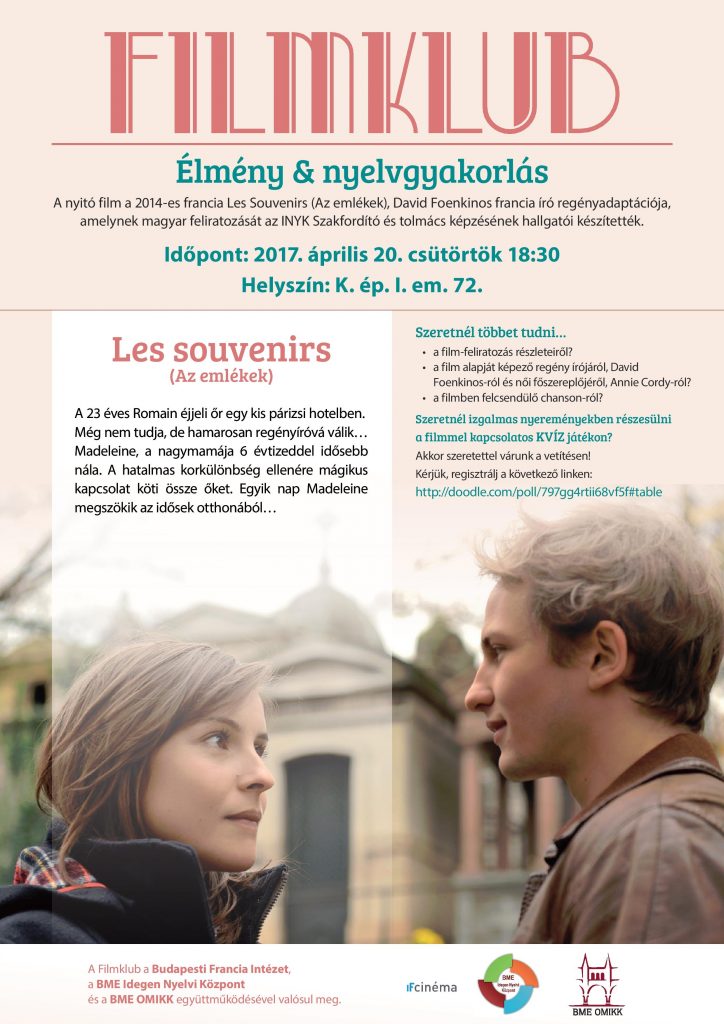 Movie Club at BME!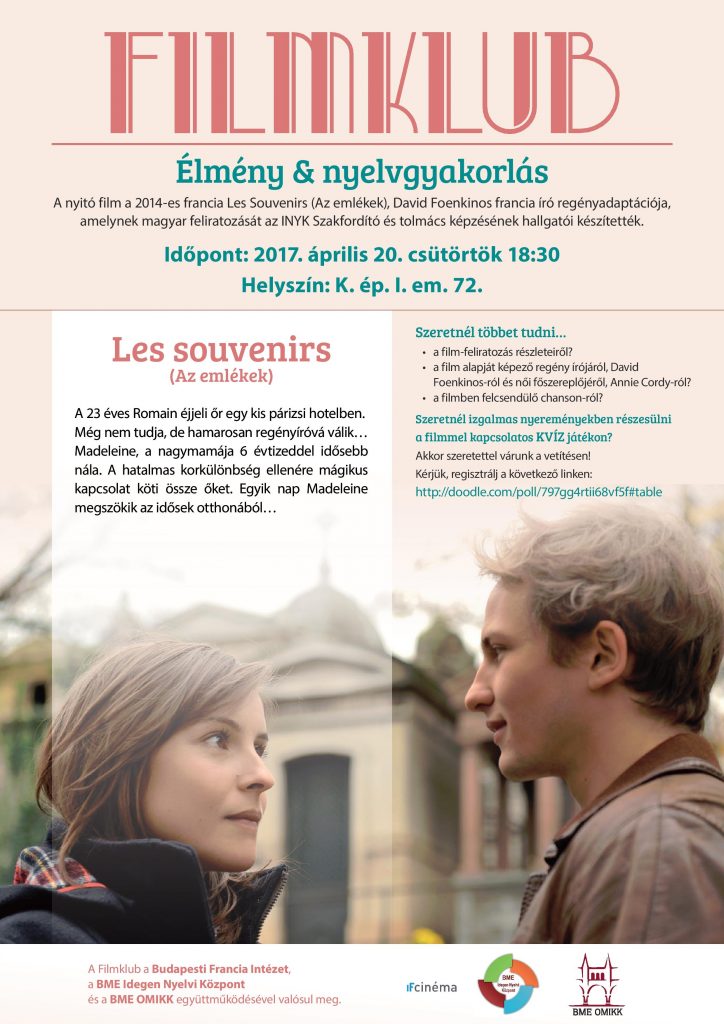 The Centre for Modern Languages, in cooperation with the National Technical Information Centre and Library of BME, will launch their Movie Club in April.
The first film on the menu will be a French movie, "Les Souvenirs" (2014), which has been translated and subtitled by our translator students.
The venue is on 20 April 6:30pm at BME Building K floor 1. room 72.
Entrance is free, come and enjoy the movie!