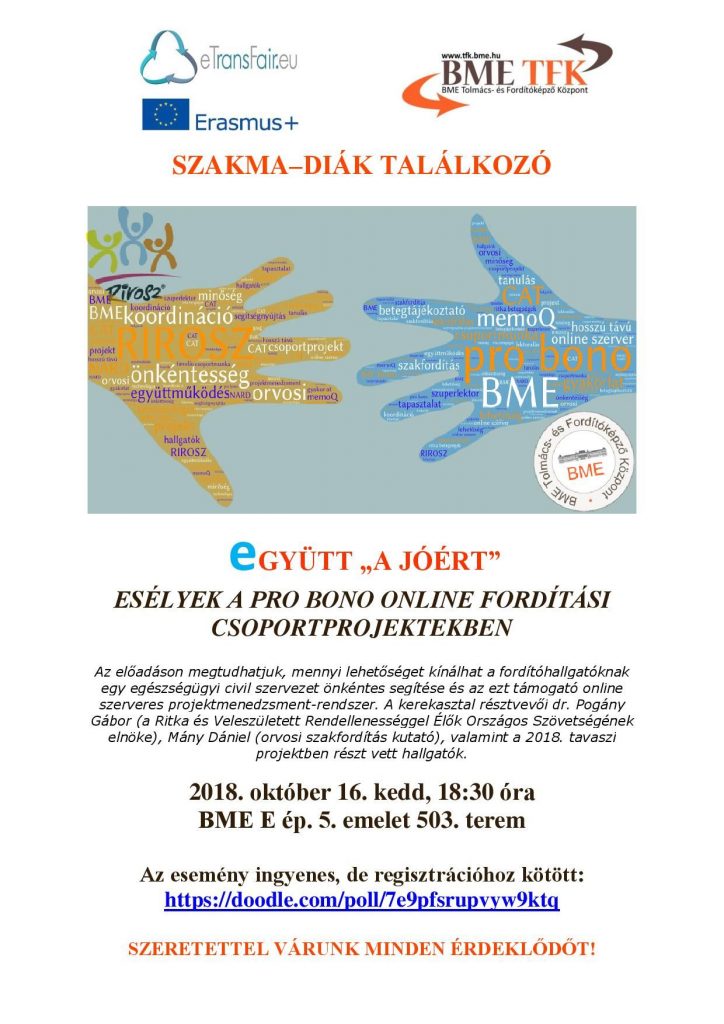 Trainees Meet Professionals: pro bono translations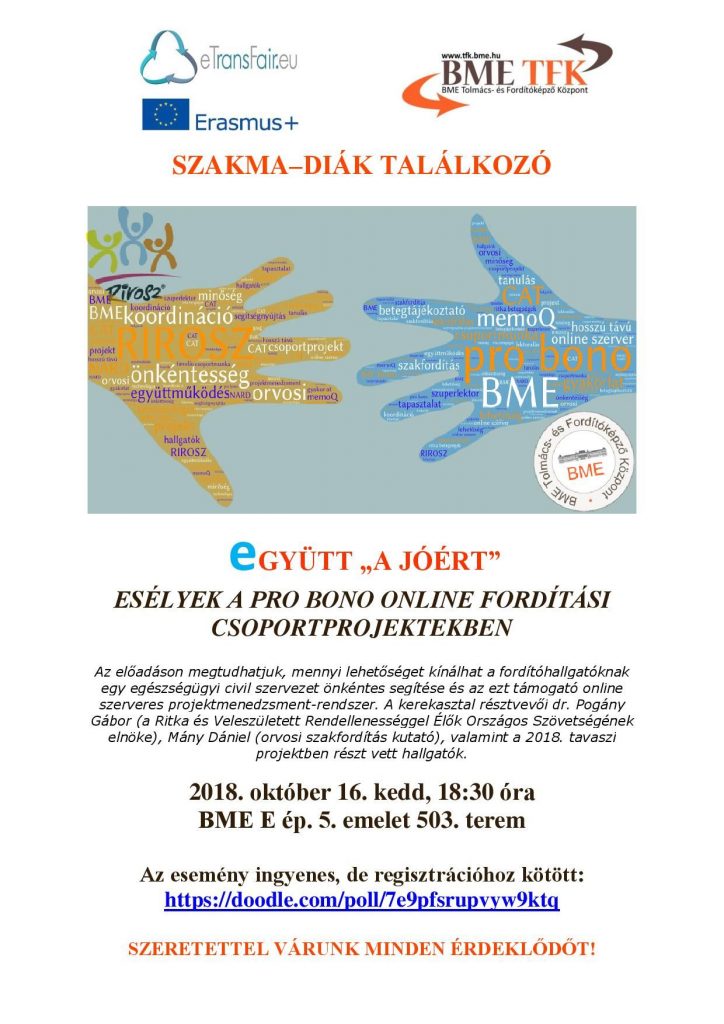 At this month's Trainees Meet Professionals event, participants will be introduced a pro bono (voluntary) translation project featuring the representatives of a non-governmental organisation (RIROSZ), a handful of BME translation trainees and the facilitator of the cooperation, BME trainer Zsuzsanna Ugrin. It is worth attending the presentation to hear the details of the project as both translation bureaus and graduate translators can attest to the fact that pro bono assignments (with the relevant references) mean a big plus when a fresh graduate starts working on the market.
Admission is free, but registration is required.
Date: 16 October 2018, 5 p.m.
Venue: BME Building E, floor 5, room 503
Everybody is welcome! ☺